Found on BetseyJohnson.com: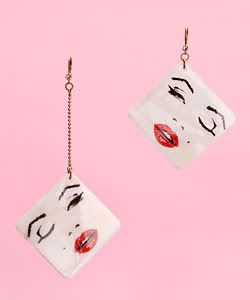 Thinking about it. I could probably find something very similar for less than $40.00, though. Maybe at Art-a-Whirl in two weeks.
It's important to note that I ended up at Betsey Johnson via SeenOn.com. On that site, you can look up TV shows and find out exactly what the actors were wearing in certain episodes.
Because sometimes I just have to know where Gaby gets those fabulous dresses.