It was brought to my attention about 2 weeks ago that my friend and fellow Minneapolis resident Nea was recently crowned reigning queen of RuPaul's Drag Race (!).
Not having fancy cable and therefore not having the Logo channel, I didn't know anything about this.  It turns out, a lot of people didn't, because I poked around local news from around the time the final episode of the season aired, and I didn't find anything.
So let's give a little more deserved attention to Miss Bebe Zahara Benet, well-known on local drag stages and soon to be lauded all over the world.  I know Bebe offstage as Nea, a sweet, soft-spoken cutie with lots of class and a penchant for jaunty caps.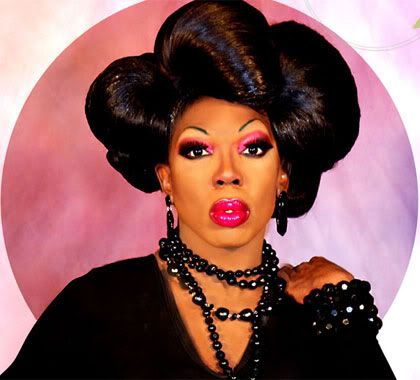 Get it, girl.  (And by "it" I mean your $10,000.00 prize from Absolut Vodka for winning the contest.)